By
Discussing the latest industry buzzes can be fun.
Not that you whippersnappers really care :)
Let's make this short article about the festering of digital presence vs traditional in- classroom learning in the workplace.
(I apologize for using the t word).
Business giants and bantams alike show great interest in rerouting people development by resorting to immersive interactive programs run through cams and screens.
They opt for self-paced online training, multiplatform-friendly online training content, virtual classroom presence, AI propelled micro-learnings. It's the heinous world of augmented e-learning and it's not perceived as any kind of bandwagon, but just as a kind of natural evolution.
Millennials grew up with mobile phones, laptops, and social media, so they have come to expect the same type of access to technology at work. Also, they don't expect to be in a classroom to learn something. They can tap into training and information when they need it.
But is that real?
Learning has this internal battle over what we should do with tech. Trying to determine what are the redeeming qualities of internet content consumption and virtual reality, apart from saving on commuting and travel related expenses.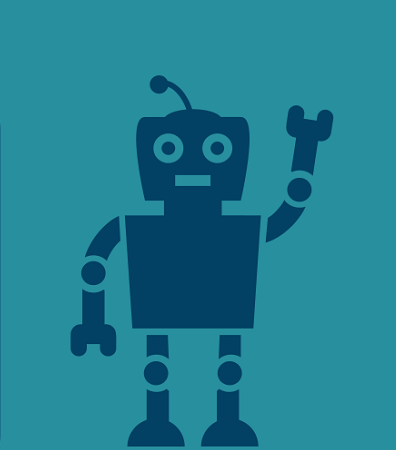 Let's just discuss the situation here (with a chatbot).
Living in a technologically-driven world has led to a breakdown in basic communication skills. There is less and less human interaction occurring in business today. Phone calls and face-to-face meetings are being replaced by text and email communication.
While technology is helping lead innovation, developing our soft skills is necessary to stay relevant, communicate value and supplement those important technical skills.
Soft skills such as emotional intelligence, collaboration and conciliation are growing more important as organizations become more global and diverse. This is a call to action for L&D to refine the social skills of their workforce and ensure that soft skills training is on a non-digital agenda.
So. Let's just take this one step above: blend the tech with education-in-your-face, the latest version of virtual reality, called "reality", achieved by not having to connect to a device in order to enjoy the real thrill and richness of other human beings. Meaning actual people, structured experiences, emotional challenges, learning through the marvel of nuances that can be captured in group interactions.
All this without having to put on some pesky headset.
The insights even last for days – incredible tech.
Get our stories first.
Subscribe for updates.
We work best with business email addresses.
I agree to our privacy policy
Please agree to our privacy policy
---